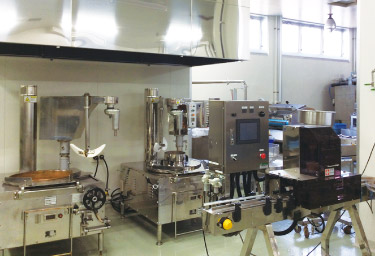 Miso paste production line
Gas cauldrons help develop the color of ingredients, moderate the flavor, and give our product the taste and appearance of handmade miso paste. Main ingredients account for more than 50 percent of all ingredients used in each product.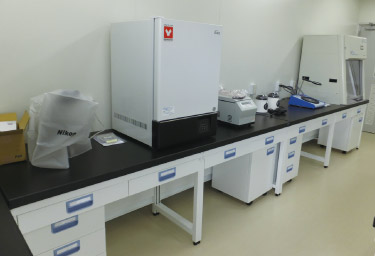 Ingredient inspection and product development room
•Inspection: we carry out prompt inspections to ensure food safety.
•R&D: we develop new products using oysters, other shellfish, and seaweed, which are used in our leading product lines. Our R&D lab is well equipped with facilities that assist us in developing products reflective of changes in food culture.